How Do I Know if My Video Went Through?
a message will pop up and confirmation email to let you know your video has submitted
After you accept and finish recording/uploading a video, you'll see this pop-up message thanking you for being part of the Tribute: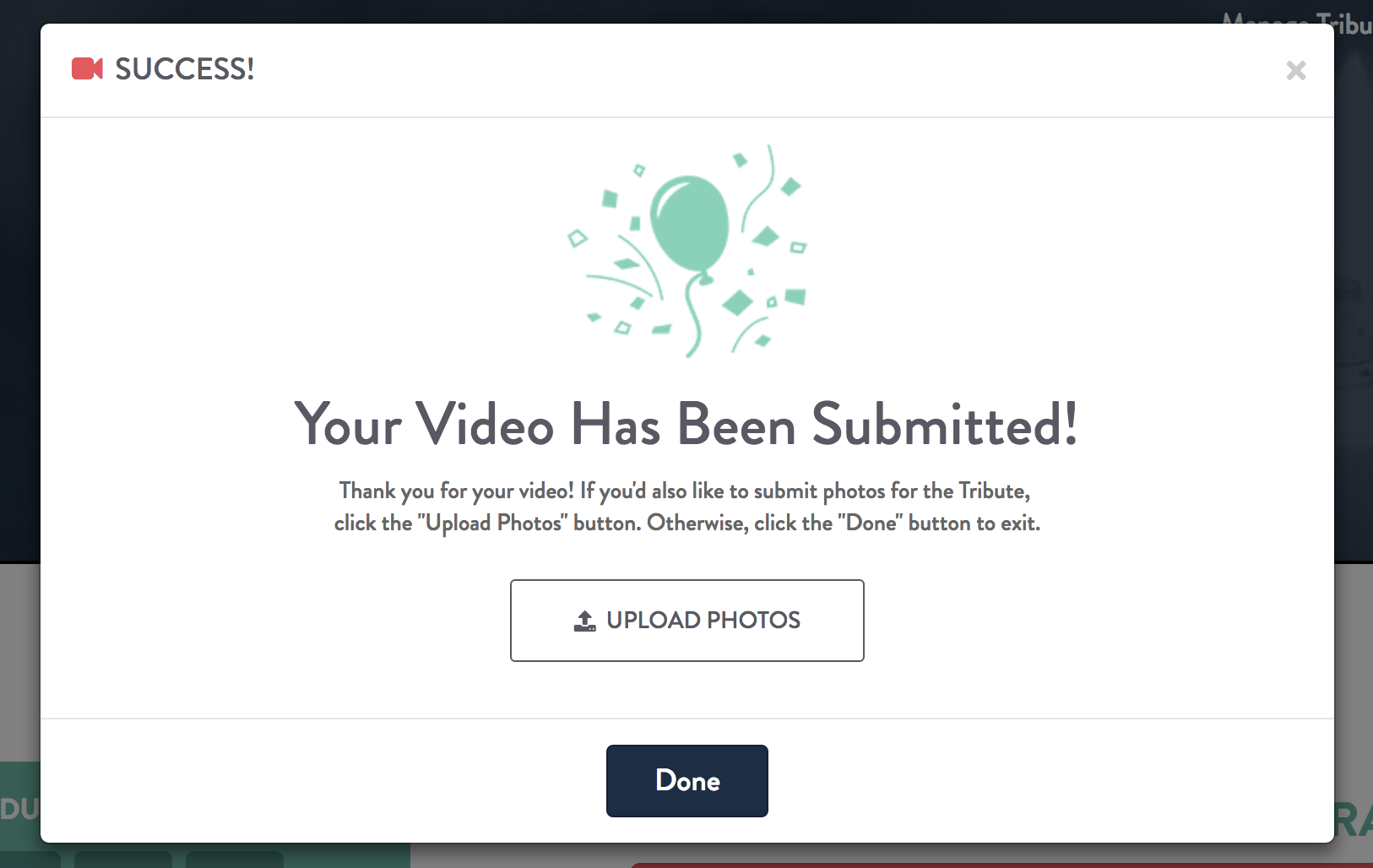 You'll also receive an email confirmation from us thanking you for your submission.
If you have not received an email confirmation from us, let us know and we'd be happy to manually check if your submission went through.