Access tribute.co/manage.
Once you're logged in, click on the Tribute you'd like to edit.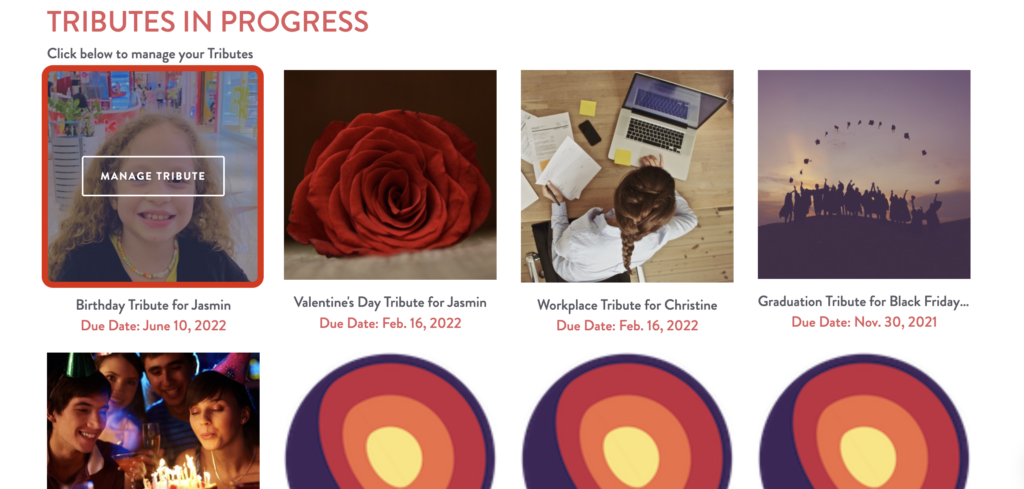 Now, you're on your Tribute Management Page. Scroll down and click through the "Info & Settings" button.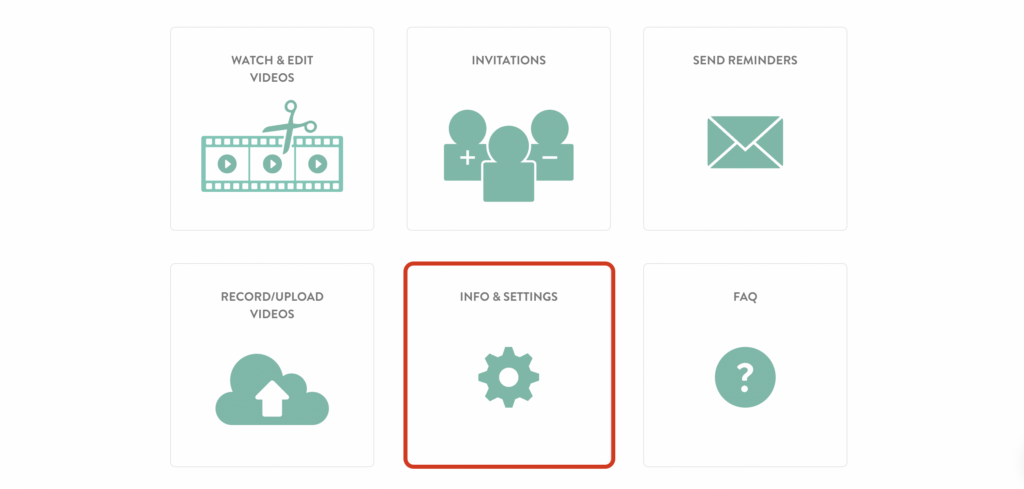 That will take you to the page where you can edit the details of your chosen Tribute.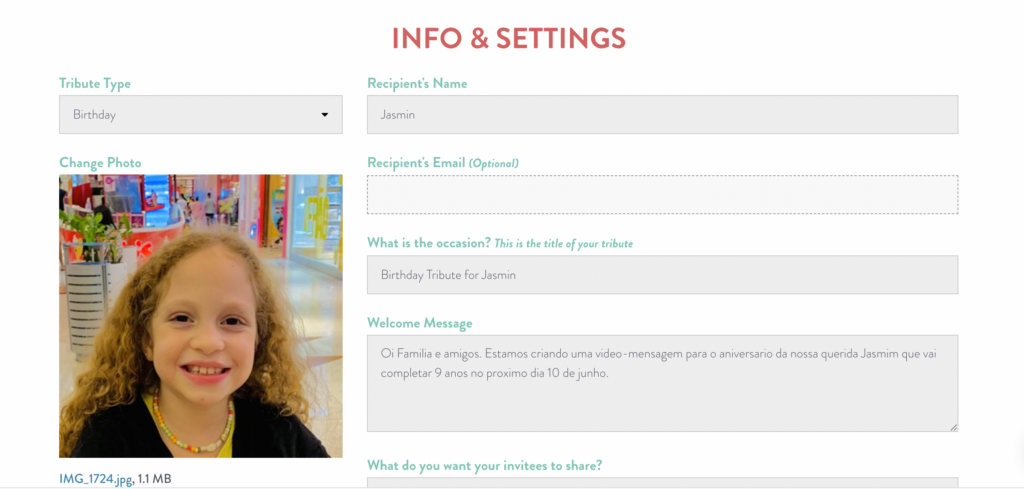 Here is a list of items you can edit on this page:
Tribute occasion
Recipient's name
Recipient's email
Welcome message
Message prompts for participants
Tribute deadline
Tribute page password
Tribute Wall
Enable/disable reminders to participants
When you are happy with the information on your Tribute Management Page, just click "Save" and all the updates will be reflected on your Tribute instantly.